Chef Jacket & Trousers
Chef Uniform
folded half sleeve overlapping chef jacket with invisible button closure, pocket on chest and trousers
Chef Jacket & Trousers
Chef Uniform
folded half sleeve double breasted chef jacket with button closure, pocket on chest and sleeve piping at the front opening edges , sleeve hem and collar with trousers

Chef Jacket & Trousers
Chef Uniform
half sleeve overlapping stand collar chef jacket with button closure, pocket on sleeve and chest with trousers

Chef Jacket & Trousers
Chef Uniform
half sleeve overlapping chef jacket with button closure, pocket on sleeve and jacket bottom, with trousers
CHECK OUR LATEST BARISTA UNIFORMS AND OTHER RESTAURANT UNIFORMS WORKS

Shirt, trousers & half apron
Barista
Full sleeve shirt with trousers and half apron with single center pocket and customized tie
Chef Jacket & Trousers
Chef Uniform
folded half sleeve overlapping chef jacket with button closure, pocket on sleeve and jacket bottom, and trousers

Chef Jacket & Trousers
Chef Uniform
half sleeve overlapping chef jacket with invisible button closure, pocket on sleeve and chest,contast colour collar and band on sleeve bottom with trousers
Shirt, trousers & half apron
Barista
Full sleeve stand collar shirt with trousers and half apron with single center pocket and suspenders
Full apron
Chef, Barista, Housekeeping
Black full apron with contrast colour neck band and ties with pocket on chest and center front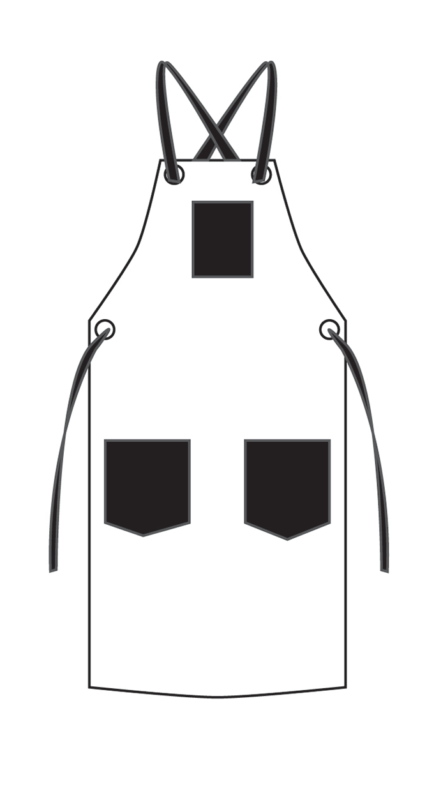 Full apron
Chef, Barista, Housekeeping
white full apron with eyelets for neck bands and waist ties with pocket on chest and center front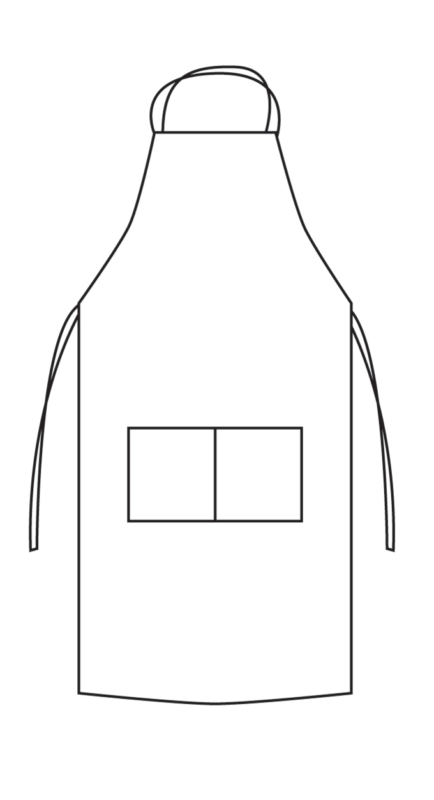 Full apron
Chef, Barista, Housekeeping
white full apron with center pocket
WHY ORDER CHEF UNIFORMS FROM US?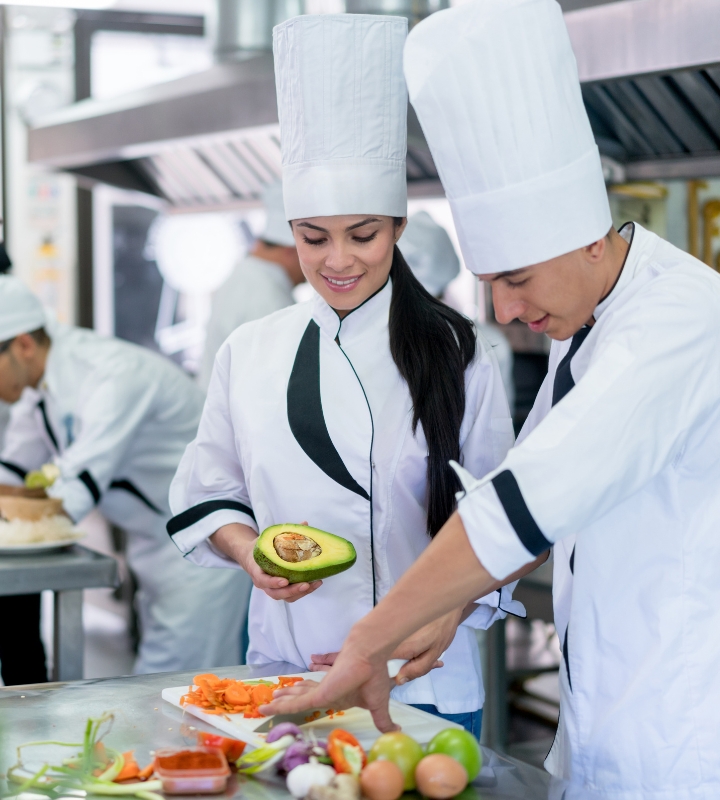 Chef Uniforms Quality Fabrics Availability
We understand your need for quality and design, so we offer exactly what you require.
Expect to get:
Uniforms in premium quality fabric keep the person wearing them comfortable. Moreover, we choose the cloth considering the environment where a chef has to work.
Get tailor-made uniforms that fit perfectly, and avoid the one-size-fits-all dresses. Instead, our experts visit you to take the size specifications of each team member. We then create uniforms that would fit them perfectly!
We can get the name tags or little branding done on the chef jacket to enhance the look of the uniform. It will also help promote your brand or any tagline you might have.
We can provide the functionalities you need in the chef uniform, like a pocket in front for chef gadgets. To get a perfect uniform in premium quality and fine stitch, get in touch with our experts, and we will cater to all your requirements.

Contact support
Chef uniforms serve multiple purposes. They help your team stand out, create a sense of teamwork, and let customers know who to contact if they need anything. You can also use them to promote your business by branding them with your logo. Additionally, chef coats and jackets protect staff members' clothes from stains.
If you want your business to be credible and have a unique team identity, you should invest in chef uniforms. Make sure to choose high-quality uniforms that are comfortable to wear. You should also consider adding functional features to the uniforms, such as pockets for holding utensils.
Here are some of the benefits of using chef uniforms:
Hygiene: Chef uniforms help to prevent food contamination by keeping hair, dirt, and other contaminants off of food.
Safety: Chef uniforms can protect staff members from burns, cuts, and other hazards in the kitchen.
Comfort: Chef uniforms should be comfortable to wear, even in hot and busy kitchens.
Branding: Chef uniforms can be a great way to promote your business and create a professional image.
When choosing chef uniforms, it is important to consider the following factors:
Material: Chef uniforms should be made from a durable material that can withstand the wear and tear of a busy kitchen.
Fit: Chef uniforms should be loose-fitting to allow for movement and prevent accidents.
Color: Chef uniforms are typically white, but you may want to choose a different color to match your restaurant's décor.
Branding: You may want to add your restaurant's logo to the chef uniforms.
By investing in chef uniforms, you can improve the hygiene, safety, comfort, and branding of your restaurant.